Welcome back! It has been a couple of months, since my last post and if you are following me on Instagram (@bellaroshe_1) then you already know that I have exchanged vows for better or for worse. In my absence, I have been planning my wedding and although it was a lot of fun, I'm happy that it is over. I want to share some of the details and pictures from our wedding day!!!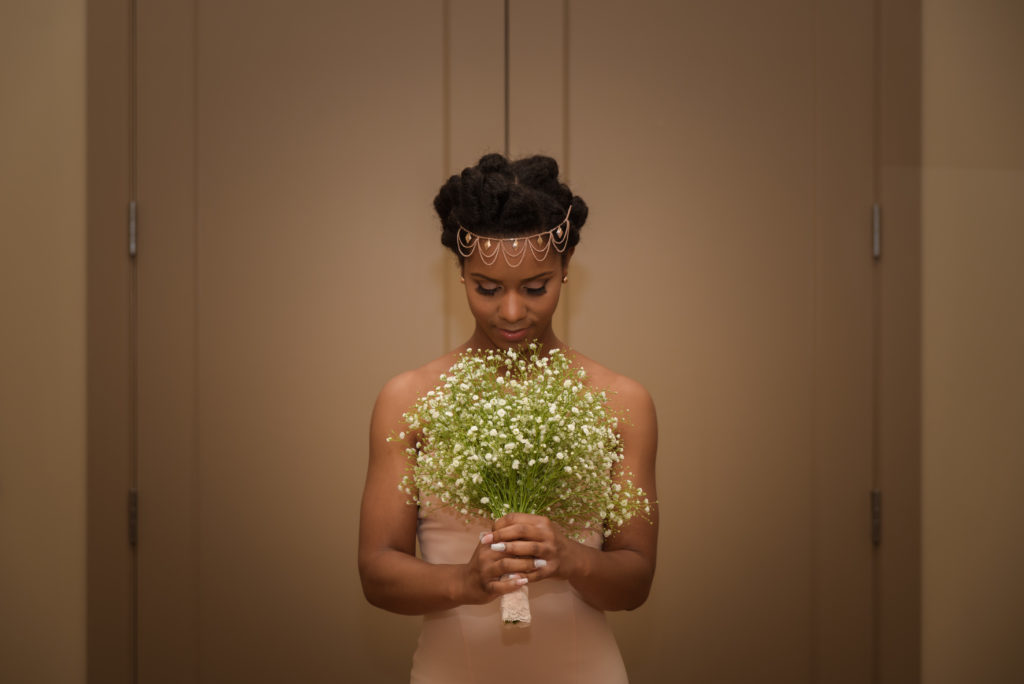 Our wedding was nontraditional themed. I did not want to wear a formal wedding dress or have a wedding party.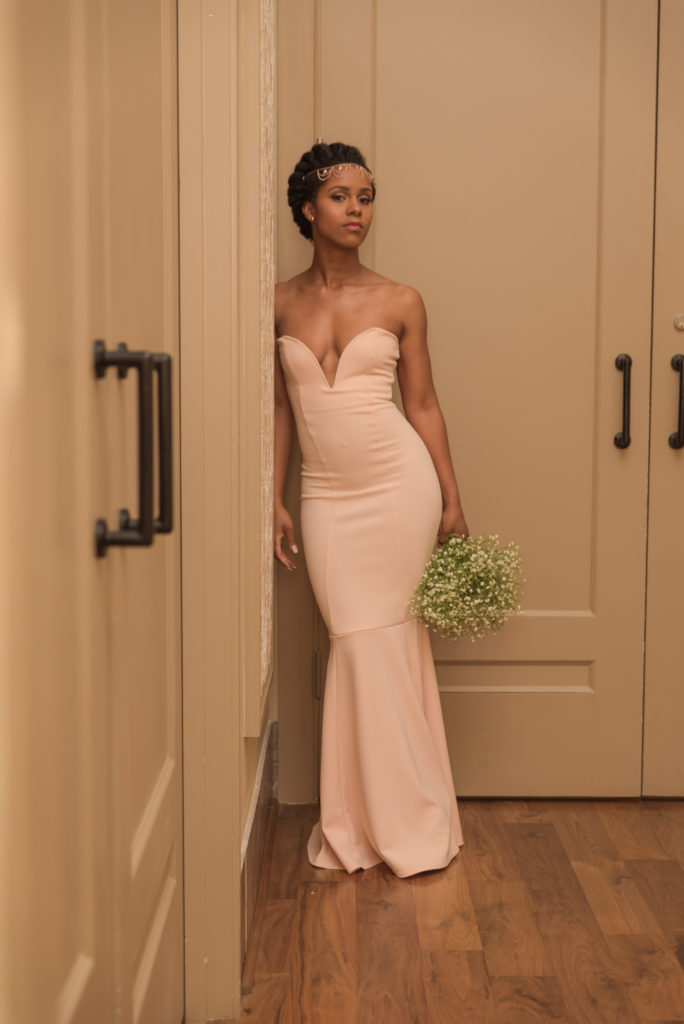 I completely did away with the 'groom not seeing his bride' tradition; I wanted him to have the first look, so he met me at the doors of the ceremony and (briskly) walked me down the isle (I think he was nervous, lol).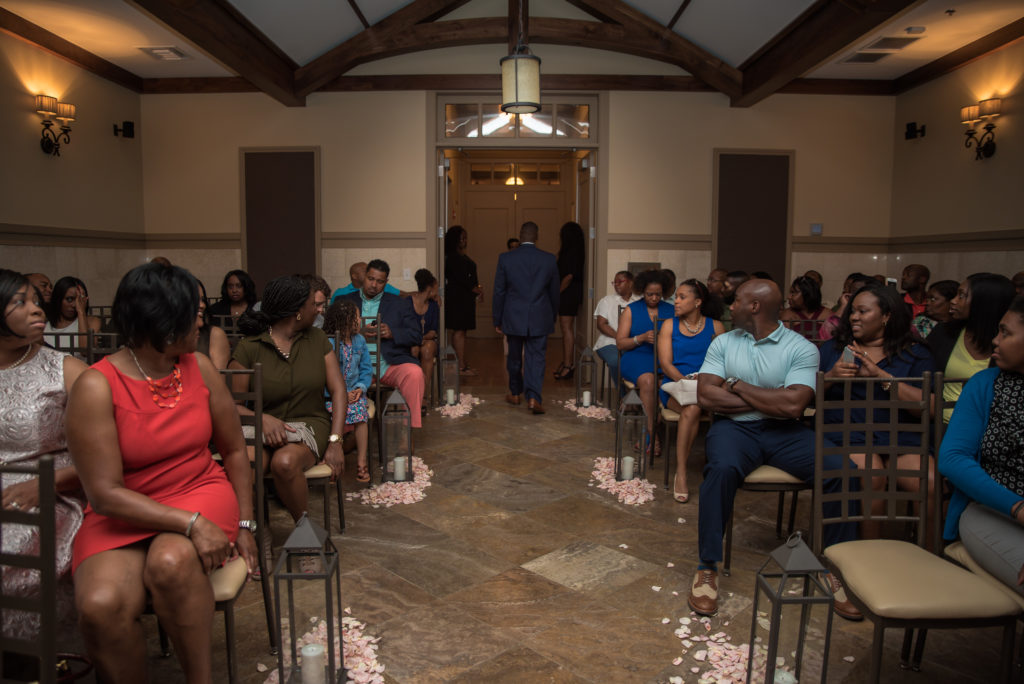 As for our decorations, I wanted the ceremony and reception to be elegant and romantic; so we used freeze dried rose petals and tea light candles to set the tone. With the help of friends, we collected and spray painted wine bottles to use as centerpieces for the reception.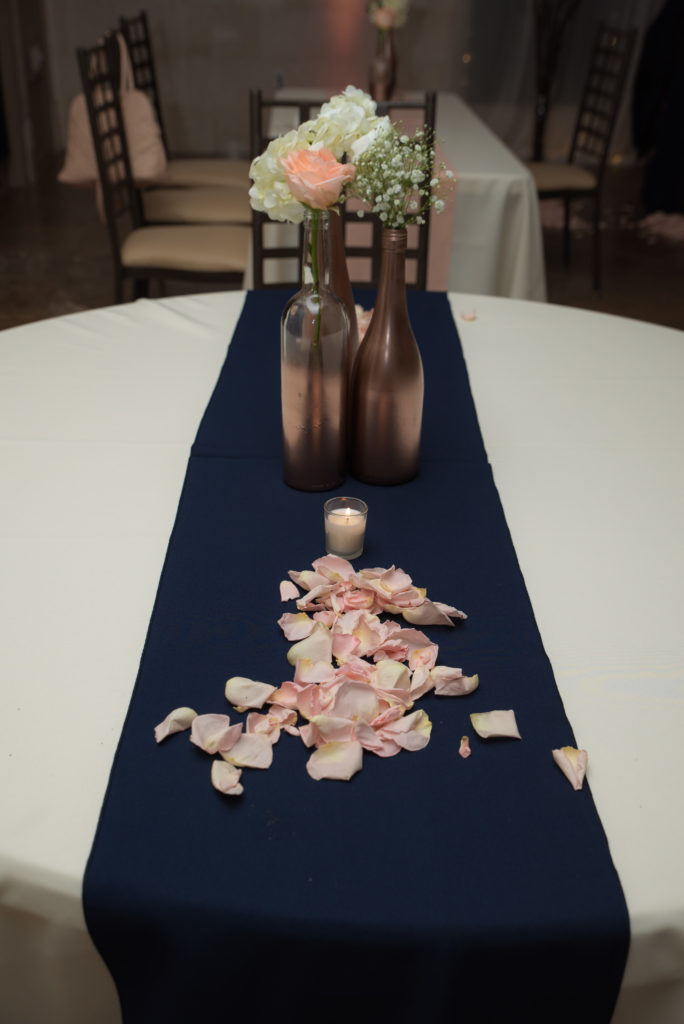 Instead of  having a sit-down meal or finger foods, we had a dessert bar of assorted macaroons, Oreos, and cake truffles. Our wedding cake was champagne flavored with white chocolate icing, it was absolutely delicious!!!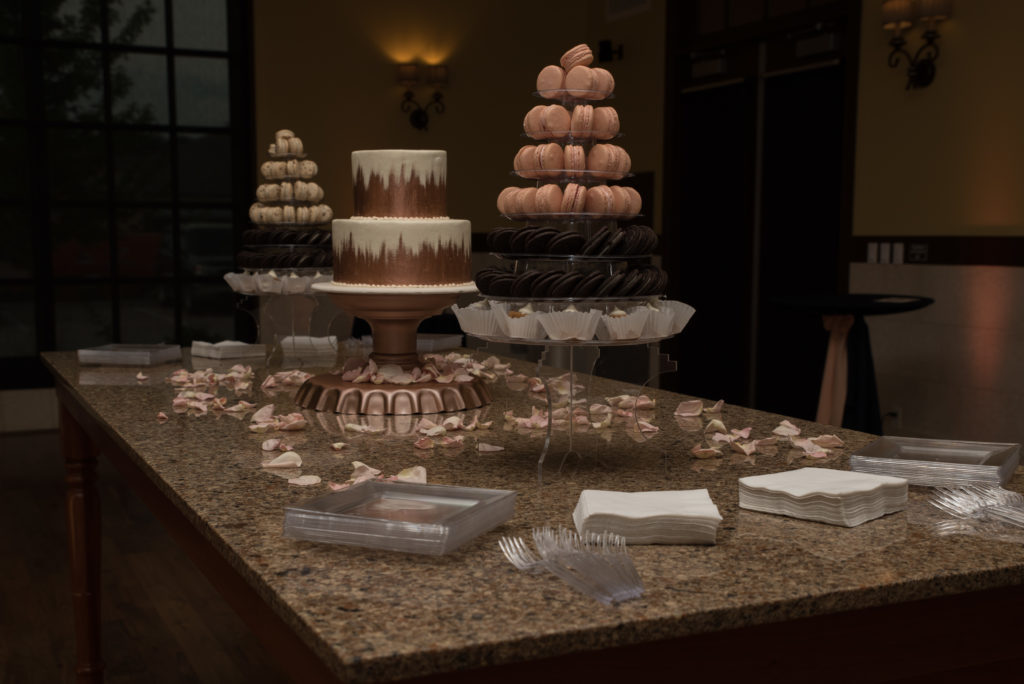 We wanted to engage our guest at the reception, so we played "Guess Who?" If you are unfamiliar with this game, it is simple and fun, our guest were asked a number of questions and they had to guess if the answer applied to the bride or groom. Each table was provided with cards with a woman's pump on one side and a men's dress shoe on the other side. After our guest made their choice, my husband and I answered, by raising the corresponding shoe.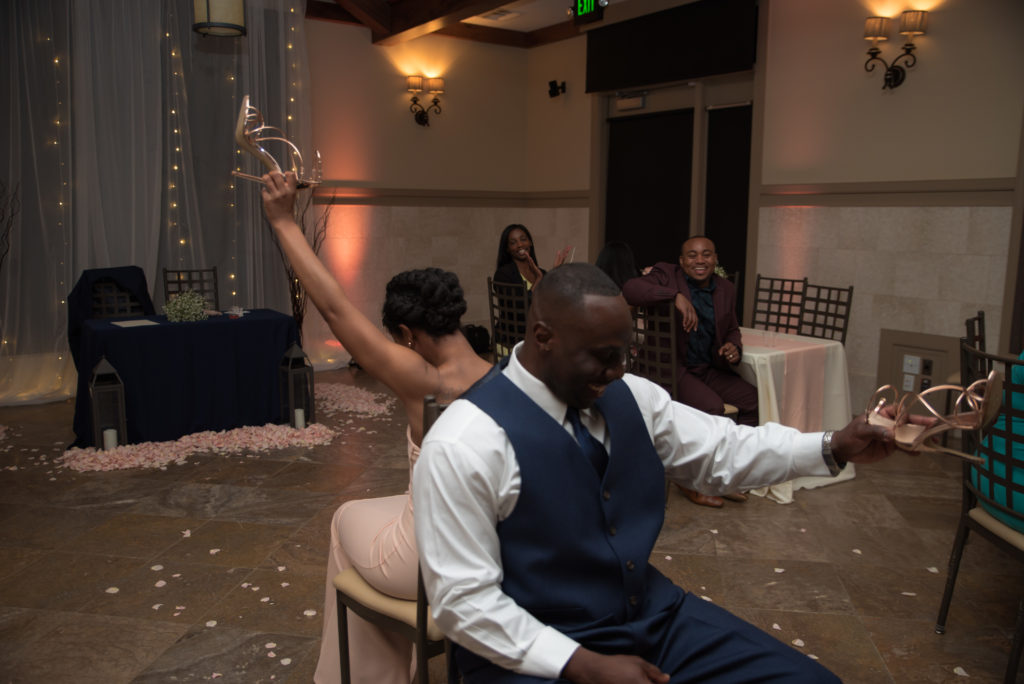 We had an awesome time and our guest enjoyed themselves. If I had to do it over, I would not change anything!!!
I hope you all enjoy the pictures! Also, I will leave the links to my attire below!
Missguided: Dress– in Nude here, Navy here, and Grey here
Asos: Shoes-sold out; Alternatives: Lulus– here, here
Charming Charlie: Headpiece– here (on sale)
Thank you for stopping by!!!
XOXO
Tamara